About our pre-paid funeral plans
Planning ahead for your funeral is one of the most thoughtful and caring things you can do. Some people never get round to discussing funeral wishes with their loved ones, which can lead to all sorts of worry and anxiety when the time comes.
Taking out a funeral plan is a simple and straightforward way to remove this worry, and it can provide real financial benefits too. Some of the other benefits include:
Pre-arrange the details of your funeral and record any special wishes, such as hymns, music choice and any other personal touches you would like your plan to include
Make financial provision for your funeral
Choose your funeral director in advance
Ensure your family has access to expert help at what can be a difficult time
Our funeral plan is available to UK residents and there are no complicated medical forms to complete. You can also appoint a nominated representative who we will keep informed about your plan, according to your instructions.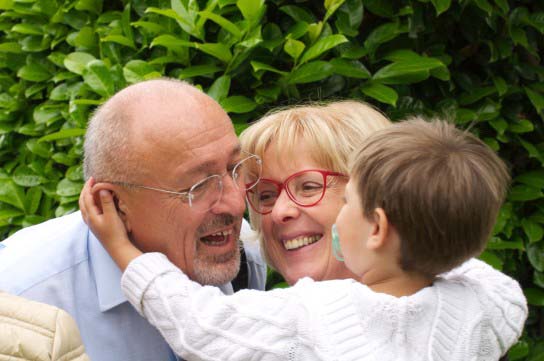 Our plans cover our costs (as specified in the plan paperwork) as long as we carry out the funeral and your requirements don't change. You can also make a contribution towards third party costs, such as the cremation fees. These costs are outside of our control.
For more information, please download our funeral plans brochure.
How your funds are held

All funeral plan pre-payments are held in an individual whole of life assurance policy for your peace of mind.
Backed by a trusted, national provider
Our funeral plans are provided by Ecclesiastical Planning Services Limited, which is part of a specialist, UK-based financial services group.
Flexible payment options
You can choose to pay for your funeral plan by lump sum or in instalments. There is an additional cost for paying over two or more years and eligibility criteria applies. Please refer to the Instalment Q&A and the Terms and Conditions for more information. Your funeral director will be able to provide you with a personalised quote.
Once your funeral plan is in place, you'll receive a welcome booklet containing the details of your plan and your funeral plan certificate. Your nominated representative will also receive a copy if you request this.
Terms and Conditions apply to funeral plans – please ask us if you have any questions.
We are an Appointed Representative of Ecclesiastical Planning Services Limited Reg. No. 2644860, registered in England at Benefact House, 2000 Pioneer Avenue, Gloucester Business Park, Brockworth, Gloucester, GL3 4AW, UK, which is authorised and regulated by the Financial Conduct Authority. Firm Reference Number 958152. The Financial Conduct Authority regulates pre-paid funeral plans only.
Ecclesiastical Funeral Plans are available directly from Hedley Jackson Funeral Directors, we are members of the National Association of Funeral Directors (NAFD). The NAFD, founded over 100 years ago, is the country's leading funeral trade association and is dedicated to maintaining the highest professional standards. Members of NAFD conduct more than 80% of all funerals in the UK.
Who is eligible?
UK residents aged 18 or over can take out a plan. There are no medical or health questions to answer.
Can the plan include special wishes?
You can add special wishes and requests such as song choices, readings, information for a eulogy and so on. There is no charge to add these details. There may be more to pay if you require additional features, services or upgrades.
What happens if I move to a different part of the country?
If you move, you should be able to transfer your plan to a funeral director near your new home. However, there may be additional costs depending on local prices. Please refer to the Terms and Conditions for details or speak to a member of the team for more information.
Can I buy a funeral plan for someone else?
Yes, we find that many of our customers choose to do this.
Can I change my funeral plan arrangements?
Yes, you can make changes to your plan after you have taken it out and once it is fully-paid. Just let us know what you wish to change. There may be an additional cost if you add new features and services to your plan.
Does the plan cover the entire cost of the funeral?
The plan covers the funeral director's costs listed in the plan details as long as your requirements don't change and your selected funeral director carries out your funeral.
The plan can also include an allowance towards third party costs such as the fees for cremation or burial, medical fees and payment to a minister or officiant. These costs are outside of our control. If these costs, as listed in the plan details, are not covered by the plan value at the time of need, there will be a balance to pay. Please refer to the Terms and Conditions for more information.
Can I pay for my plan by instalments?
Yes, you are able to pay over a range of periods. There is an additional cost for paying by instalments and Terms and Conditions apply.
What happens if I die abroad?
The plan does not cover the cost of a funeral abroad, or the cost of repatriating the deceased. It is therefore important that your travel insurance policy covers this.
Help with loss and bereavement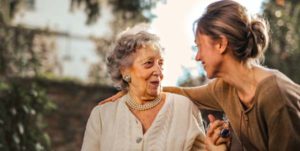 For further information relating to pricing, please call us on 01706 847422 or contact us via our form here

National Association of Funeral Directors
The Funeral Director Code guides the actions, behaviour and standards of NAFD funeral home and supplier members. It is designed to help those in funeral services to act in the public interest and aspire to the highest professional standards.

British Institute of Funeral Directors
Since 1982, the BIFD has grown into one of the leading providers of education within the funeral service, and its Diploma in Funeral Service is the highest qualification available to those in the profession.